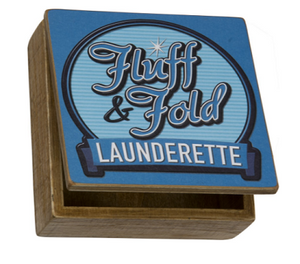 Fluff & Fold Hinged Box
Sale price Price $9.99 Regular price
This little "Fluff & Fold" wooden box is the perfect accessory for your laundry or mud room. What a great place to save all the change or receipts you find in pants pockets when it's laundry time.
I know in our house, we can fill a small piggy bank after just a few months of pocket clean-outs... which is something since we never carry cash.
Box dimensions 6" x 6" x 2.5"